DAPSI's next stop will be at MyData 2022, on June 21 and 22, at Helsinki (Finland)! This is known as the most impactful personal data event in the world. We are joining it as Silver partners and bringing along some of the data portability innovators supported by our programme.
Drop by the DAPSI booth and come meet the exciting work developed by 9 of our teams:
ALIAS – ALIAS makes GDPR programmable
CoCEM – Confidential Computing Enclaves for the Masses
DACAPEDA – Allow organizations to process personal data without having to access or collect it on their systems based on the user's consent through the "Data Cage"
DiDaPOSC – Diabetes Data Portability through Open-Source Components
Digital Immunization Passport – Human-centric Vaccination & Immunization Management using Verifiable Credentials
DPella – Data analyses with privacy in mind
OpenXPort – Open export of data across different systems and providers
OPF – Analysis and standardization of user provisioning for email and groupware systems and services
RULEBOOK – Human-centric Legal Infrastructure for Data Portability
And that's not all. On the second day of the event DAPSI is bringing you the workshop "Data Portability Challenges and the DAPSI-winning projects that are here to solve them".
On stage will be 9 winning projects from our programme. Each of these innovation projects took on a challenge in data portability, around a specific vertical or a specific technology, and will be sharing their expertise with you!
Join us at the Workshop room 3, on June 22, between 11:30 and 13:00.
Host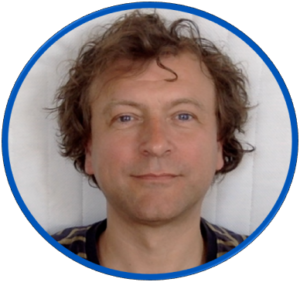 Michiel de Jong
Michiel de Jong has worked on personal data store projects like Unhosted and Solid, on grassroots actions like "Terms of Service; Didn't Read", at Mozilla and at Ripple. He founded the Ponder Source Foundation to work on Federated Bookkeeping, and is an advisory board member of NGI DAPSI.
Speakers
Co-founder and Head of Product
Frédéric Lebeau has relevant experience as a consultant in full-stack development and cyber security mainly in the Financial Industry. Frederic became the head of IT Innovation for BNP Paribas Fortis and Degroof Petercam being in charge of the banks' whole tech Innovation strategy and development. Frédéric has been directly involved in the transformation of banks, with a special focus on DevOps, Security and APIs until he became the co-founder of Datavillage.
Head of the Advisory Council, The Human Colossus Foundation
"Paul Knowles is Head of the Advisory Council at The Human Colossus Foundation, a non-profit technological organisation based in Geneva, Switzerland, and Chief Data Officer at MeDDEa Solutions AG, a Dynamic Data Economy (DDE) consultancy and service provider based in Basel, Switzerland. He is the inventor of Overlays Capture Architecture (OCA), a next-generation core public utility technology to harmonise data and semantics across data models and data representation formats. His reputation as a Decentralised Semantics expert and innovator stems from a 27-year career in Healthcare Data Science, where he has worked with companies including Roche, Novartis, GlaxoSmithKline, Amgen, and Pfizer. A true pioneer in Big Data initiatives."
Founder, Sensotrend
Mikael searches for sustainable business models for digital health solutions as the founder of diabetes startup Sensotrend, advances interoperability between healthcare IT systems as the FHIR ambassador of HL7 Finland, advocates for patients' access to high quality treatment as the chairman of the Regional Network of Diabetes Associations in Pirkanmaa, and seeks to advance the adoption of new technologies for diabetes treatment as the vice chairman of the Diabetes Unit of Sailab – MedTech Finland. He lives with type 1 diabetes and holds a M.Sc. in computer science. // Sensotrend makes life with diabetes easier by combining data from dozens of medical devices and wellness trackers, visualizing the information and facilitating sharing it with healthcare professionals and peers. Sensotrend is one of the first health related use cases in the Gaia-X network, a winner of the Fair Health Data Challenge by Sitra, and a founding member of the MyData Global organization.
CEO, CanaryBit
Nicolae Paladi is CEO of CanaryBit AB and computer security researcher at heart. His current focus is on developing privacy-enhancing technologies for secure data analytics/ML/AI in the cloud and edge deployments. CanaryBit is changing the paradigm of collaborative data analytics, using the latest advancements in Privacy Enhancing Technologies, Cryptography and hardware platform security. The CanaryBit team has a rich experience in cloud security, cryptography, confidential computing, ML security, and cloud operations.
CTO and co-founder, Audriga
"Hans-Jöerg is the CTO and co-founder of audriga, a pioneer company in the area of data portability. With its SaaS data migration solution, audriga has helped millions of users to seamlessly switch their email, groupware or online storage provider. audriga also works on open standards for service and data portability such as the JSON Meta Application Protocol (JMAP) for PIM data and SCIM for user provisioning."
Carola Compa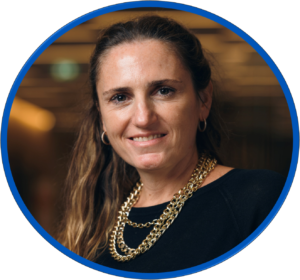 VP Business Development, DPella
Serial Entrepreneur, Architect. With 10 years of experience in leading and developing B2B software companies, she joins DPella to build the business plan, the communication strategy, and customer relationship. Her passion is to develop others' ideas into sustainable businesses.
CEO, Visions
Matthias has various experiences in human-centric data governance, he founded Visions of which he is CEO today and which provides a personal data intermediary interconnecting 100+ edtechs today. In parallel, he leads the Skills Alliance and regularly speaks at conferences on data portability in Europe, the United States and the Middle East. He is also co-founder of aNewGovernance as well as the President of Prometheus-X, a non profit building a human-centric data sharing infrastructure based on GAIA-X.
CEO, ALIAS
Mehdi is the co-founder and CEO of ALIAS, an API to help Developers implement Data Protection in their application without the need of legal knowledge. Previously he founded APIdays, the main series of conferences on API and Data Portability, and OAuth.io an API to manage Identity used by 50,000+ developers. Mehdi is the co-author of the book Continuous API management, co-author of the reports "GDPR Portability : The forgotten right" and "Big Tech : Empowering the many by Regulating the few"