About the project
Project Name: DPella
Data analyses with privacy in mind
Team: Alejandro Russo, Marco Gaboardi, Carola Compá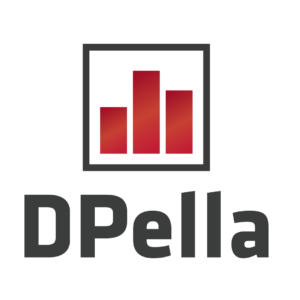 Large amounts of data are being collected about individuals by a variety of systems. Much of the collected data is private: it contains details about individuals and their behaviour. Privacy concerns about individuals restrict the way this information can be exploited, monetized, or released, where utilizing individuals' data is therefore curbed for ethical, legal, or business reasons.
Ensuring data privacy is a hard problem. It cannot be achieved with a few hacks or as an afterthought. We believe that data privacy needs to be approached in a principle and scientific manner by using mathematics to provide strong guarantees – and this is the philosophy that we follow as computer scientists who are experts in the topic.
In this project, we will work with our privacy-enhancing technology DPella, a tool that perturbs data analyses' results with carefully calibrated randomized noise to protect the privacy of individuals with mathematical guarantees, while providing information about the accuracy of the results. This project explores the possibilities for our technology to enable governments and companies to produce open, secure, and public data analyses from private datasets. We expect to start liberating the insights provided by private data; insights that otherwise would remain close due to privacy restrictions.
Achievements from the first phase of the DAPSI programme
When we started DAPSI, DPella was a recently created startup. We feel that we made tremendous progress on the business side: we determined addressable markets, a market segmentation, go-to-market strategy, and performed a competitor analysis. We have had conversations with companies in the Nordics, and we recently signed an NDA to do a proof-of-concept – a significant milestone for DPella! On the technical aspect, we laid the foundations of a software product capable of running in-house or in the cloud. DPella's engine is built using the latest programming language techniques to ensure its correctness – privacy is something not to get wrong.
One of the most valuable tools that DAPSI provided us was business training and coaching! The business training was a great learning experience; it covered techniques from building a product to go-to-market strategies. This training was central to developing our business strategy. We are super happy with our personalized business coaches! We talked to people that have been in the startup environment for many years and have experienced ups and downs. In particular, our coaches gave us excellent advice to understand the entrepreneur ecosystems, e.g., incubators, customers, and investors. They also helped us tremendously in improving our pitching.

Carola Compá