After a long wait, we are getting back to the physical events! And we couldn't (re)start better: heading to Barcelona for the 4YFN (4 Years From Now) event.
4YFN is known as the world's most influential startup platform. So, this will be a brilliant opportunity, not only to promote the upcoming third and last DAPSI's Open Call, but also to highlight the work developed by the teams already supported by DAPSI, in the data portability field.
And that's exactly what we have planned to present you. On June 30th and July 1st:
Join DAPSI's coordinator Sara Mateo at Zabala's stand to know more DAPSI's programme opportunities: Hall 2 Stand 2D4B
Find out more about OpenPKG project (Open Provenance Knowledge Graph) at Trace Labs stand: Hall 2 Stand 2D4.1B
Learn more about Rulebook project (Human-centric Legal Infrastructure for Data Portability) at Visions stand: Hall 2 Stand 2D4.2B
This will also be a great opportunity to know more about two other DAPSI's projects that will be visiting the event: EPPD project (Delta Chat E-mail Provider Portability Directory), through Merlinux GmbH, and Maemo Leste (A free and open source mobile experience).
We've talked with Sara Mateo to find out more about what to expect!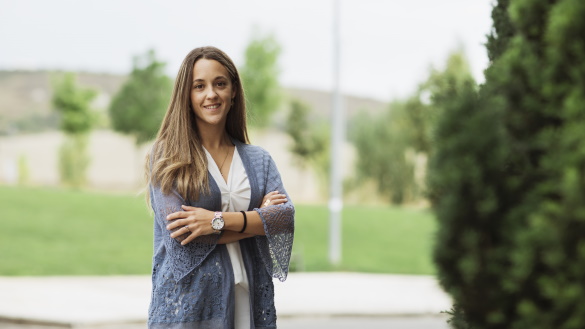 Why has DAPSI chosen this event to showcase its teams and what have they been provided with for this event?
4YFN is one of the reference events for startups worldwide so it is the best scenario for our DAPSI projects to gain visibility and make promising connections with the ecosystem.
Unfortunately, it was not held last year but it was a successful meeting point for innovators and investors in previous editions. In 2019, 3k startups attended, 950 investors, 23k attendees and €43 Billion Funds were Engaged.
This is also one of the first physical events for a long time and we are all looking forward to meeting people again. In addition, this year it is organised in the heart of the MWC, so it will be an excellent opportunity to know the most disrupting tech companies.
How useful can this type of participation be for the incubated teams?
They will have an exhibition space as part of a bigger stand shared with other startups. Thus, they will have the opportunity to explain their projects to investors, tech companies, other startups and even administrations. These contacts can be of high interest for commercial agreements or even to explore any other kind of collaboration for the development of further R&D activities at international level.
What opportunities do you expect to find in this event regarding the data portability sector?
We expect to find interesting companies, innovators and researchers working in the area of Data Portability that can fit in our third open call expected after the summer. It will be the last DAPSI open call with 2.5M€ to fund the best projects, contributing to a better and more human internet, thanks in part to the advance in the services and Data portability field.
We plan to give visibility to this call in the event and attract the relevant community to apply and engage DAPSI.