It's true: we are now in the last year of the DAPSI programme! But our work is not over yet. In this interview with Sara Mateo, the DAPSI Project Coordinator shared with us what is yet to come and the project main achievements.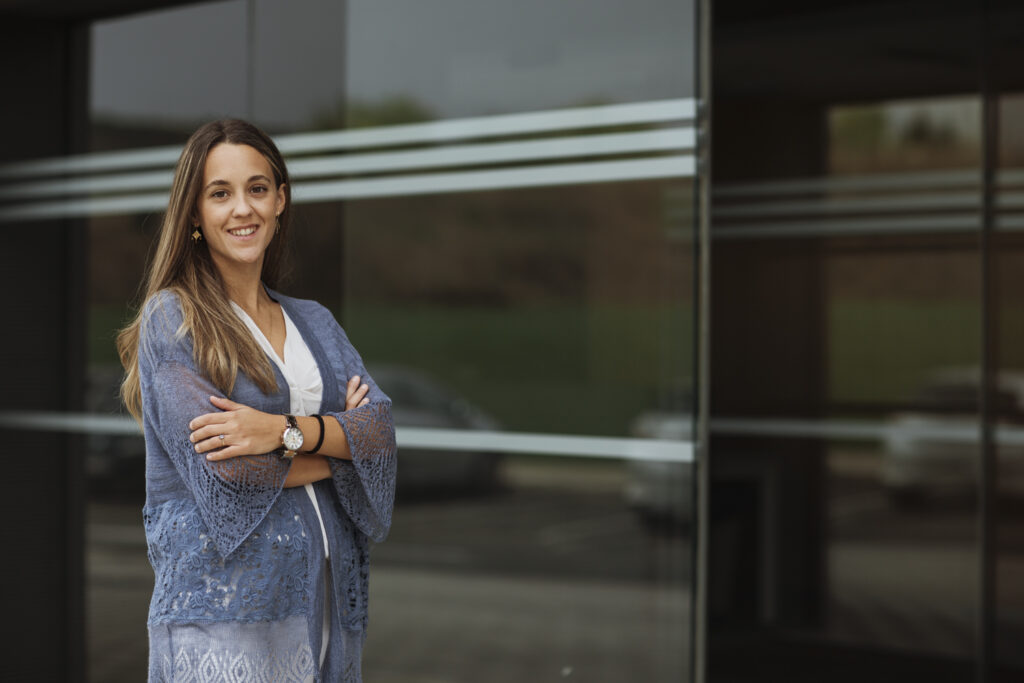 What were DAPSI's biggest challenges and accomplishments in 2021?
In 2021 we welcomed a new batch of teams. 15 projects were selected to advance in Data Portability and Services challenges.
Due to the pandemic, we had to continue with a virtual format approach, opposite to the initial plan where we expected to meet our teams at the beginning of the programme and also at the end in a final event that has turned to virtual again. Thus, all the community building activities, key for reinforcing human and business relationships, were organised remotely.
Nevertheless, we hope to be able to organise a final project event at the end of 2022 to meet all our teams and boost future collaborations around Data Portability beyond the DAPSI project end.
Last year, DAPSI supported two batches of projects and conducted a third call for data portability innovations. Having seen so many different solutions, what surprised you the most?
Yes, it has been a busy year! In April 2021 we launched the programme with the round 2 teams, in the beginning of June we held the round 1 final event and in November we opened our last call.
All of the projects selected have a common goal to support the advance of the state of the art in Data Portability. Under this premise, very different projects can fit DAPSI.
It is true that for every call we try to identify some possible areas of work and encourage them. They have slightly evolve: In call 1 we mainly supported: Data Transparency for a more transparent personal data storage and a more fine-grained data transfer when exercising personal data access rights; Data Compatibility & Interoperability to facilitate switches between service providers; and Security & Privacy of consumers when their personal data are transferred from one provider to another. For call 2 we maintained Data Compatibility & Interoperability and Security & Privacy; and a new topic was added for Service Portability to empower users to share their data with any service provider and host that they trust. In addition, the aspect of open source was highlighted and applicants were encouraged to deliver results available with Open Licences and/or standards, worthwhile for the community at large. Finally, in call 3 the variety of topics has been even bigger, maintaining all the previously considered and including this time Sovereignty to empower users to transfer a complete data set or parts of it to any new provider without giving reasons.
What do these projects have in common and what differentiates them?
I would say that there is a diversity in terms of applicants. We have individual or collaborative projects, some led by a company with a commercial focus, others led by individuals or foundations with the aim to contribute to the research community. In round 1 we had 11 projects with 17 third parties involved (11 SMEs, 2 individuals, 1 research organisation, 1 university and 2 foundations); in round 2 we had 15 projects with 23 third parties involved (14 SMEs, 7 individuals and 2 foundations).
What is common to all of them is the high level of motivation along the programme and the commitment to participate in all the activities organised.
DAPSI has been supporting the development of new solutions for two years now. How do you assess DAPSI's contribution to the data portability field so far?
Until now, we have distributed more than 3M€ to support 26 projects to contribute to the Data Portability field, making possible the compliance of the GDPR. Our teams are committed to make this contribution strong, by producing open-source results that will allow the community to re-use and continue the research in the field. In this way, finally returning all the effort and investment to European citizens.
The DAPSI project will come to an end in 2022. What are your expectations for this last year?
We are welcoming 20 new projects to join DAPSI programme in 2022. They are starting the journey in February and will be working in their solutions, supported by DAPSI partners until October.
We expect to see great results coming from this new batch of innovators and researchers and be able to help them to make the solutions shine and create impact.
In addition, if the situation is favourable at the end of 2022, we will organise a physical event with all our community to close the project and give visibility to all the achievements in the three years of DAPSI.