The first DAPSI Open Call for data and service portability innovators was open between the 20th of February and the 22nd of April 2020. A total of 182 applications were submitted accounting for 59% of the number of applications started.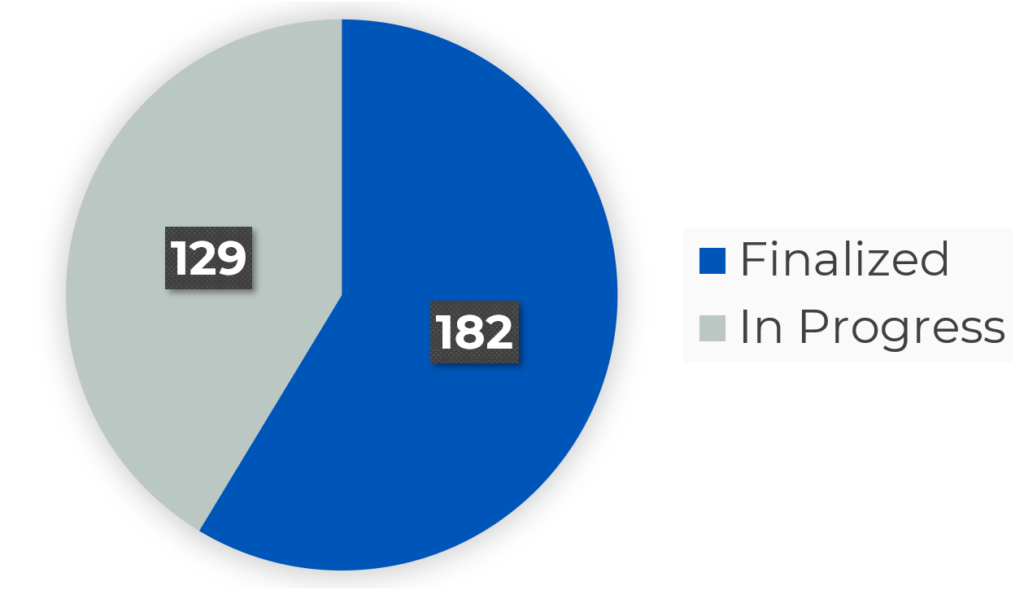 OPEN CALL RESULTS: FINALIZED OR IN PROGRESS
Profile of applicants
Applicants were asked whether they were applying as a group of individual(s) and organization(s), as a team, as a consortium, as a natural person or as a legal entity. Out of the 182 proposals, 71% (130 applications) were submitted by single legal entities, 10% (19 applications) by a group of individuals (teams), another 10% (18 applicants) by a group of organizations (consortiums), 6% (10 proposals) by groups of individual(s) and organization(s), and finally, 3% (5 applications) by single individuals (natural persons).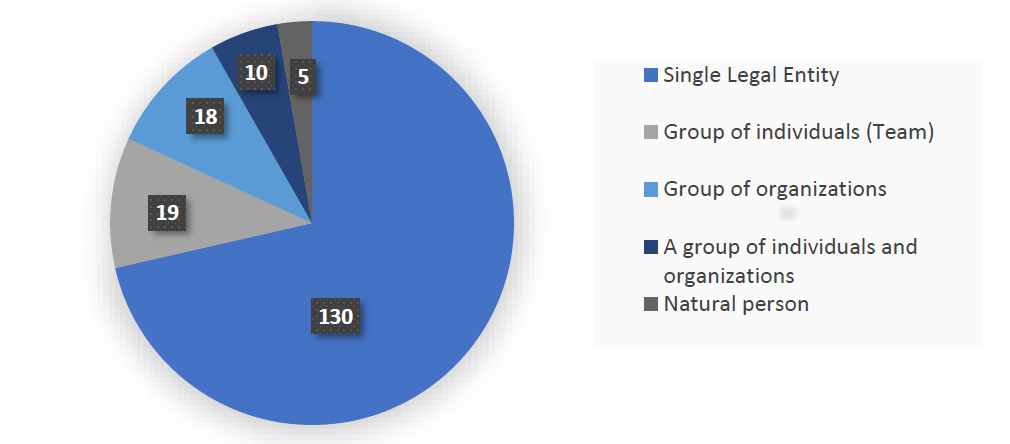 PROFILE OF APPLICANTS
Countries
The first Open Call received proposals from 33 countries. It is possible to see a predominance of French (39), German (24), Romanian (23), Spanish (18) and British (15) applications, followed by applications from Portugal, Netherlands, Greece, Finland, Belgium or Italy among others. A large number of countries were covered thanks to the communication and dissemination efforts in getting participants from all the eligible countries.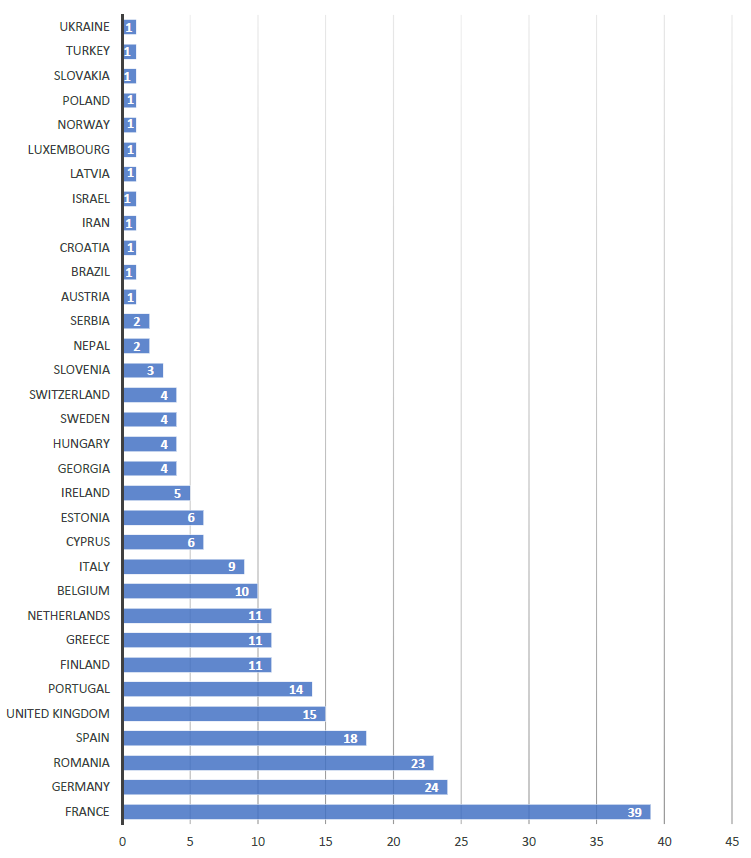 COUNTRY OF APPLICANTS
DAPSI challenges selected
In this first Open Call, DAPSI allowed for applications
within 3 established challenges. Applicants were able to select between Data
Compatibility & Interoperability, Data transparency, Security & Privacy
and Other.
The distribution of applications received among the different
challenges can be seen in the figure below, which shows Data Compatibility
& Interoperability as the challenge chosen by the majority of applicants
(46%), followed by Security & Privacy (28%), Data Transparency (22%) and
finally Other (4%).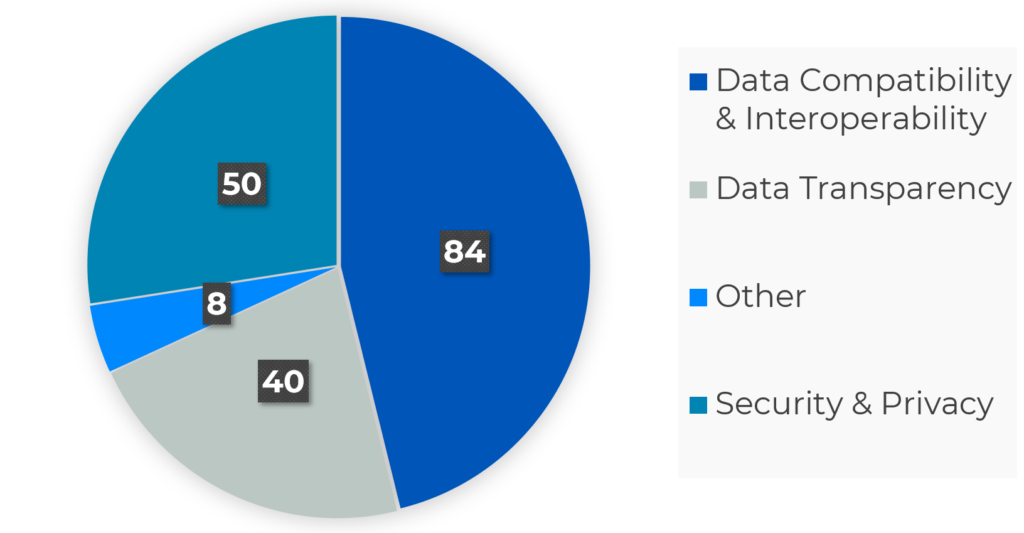 SELECTION OF DAPSI CHALLENGES
Submission evolution
The graph below demonstrates the first Open Call submissions curve along time, in which approximately 46% of the submissions were made in the last submission day. And the 83.5% of the submissions were made the 3 days preceding the closing date. No submission took place on the first 14 days of the Open Call.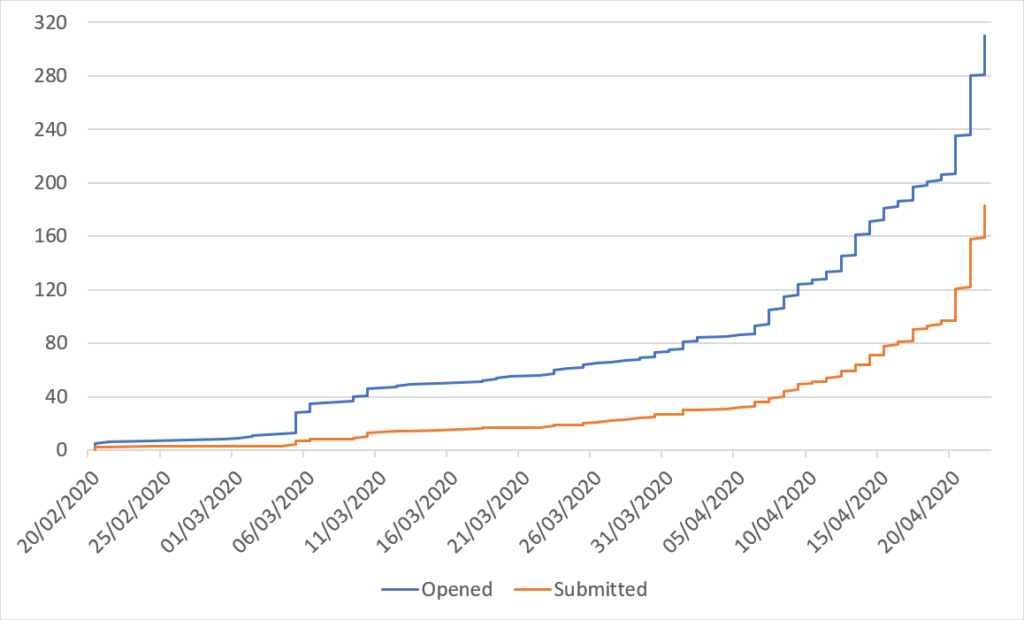 SUBMISSION BY DATE: OPENED VS SUBMITTED
Proposals selected
After the evaluation process, 11 proposals have been
selected from the 182 submitted (6%).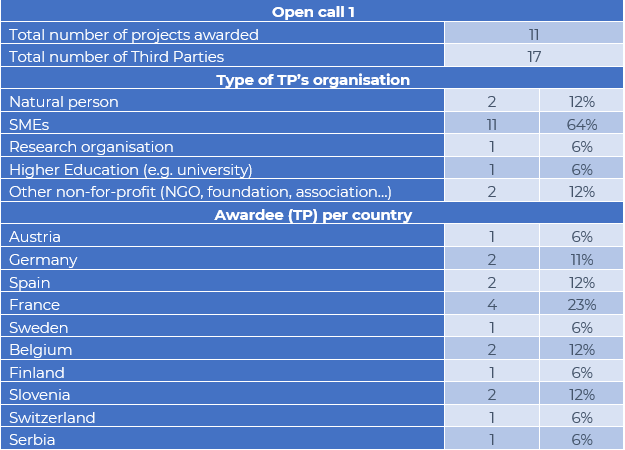 SUMMARY OF SELECTED PROPOSALS
Budget allocation per country
Regarding the funding that the programme is going to provide
to the selected third parties, is worth mentioning the balanced distribution
among some countries. The main figures from the call are represented in the
following figure: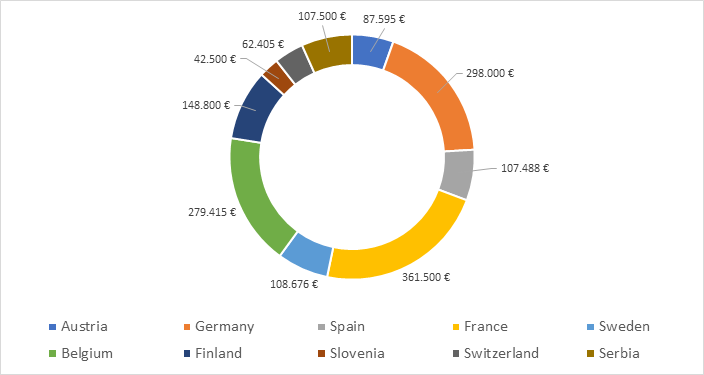 BUDGET ALLOCATION PER COUNTRY