About the project
Project Name: Groundwork
Federated service platform for domain driven application development.
Team: Arnold Schrijver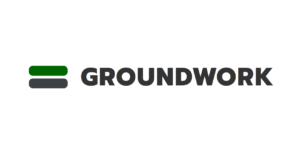 Groundwork is a platform for hosting decentralized services on the Fediverse and build rich social networking functionality. It aims to bring a shift of focus from pure application development to a broader perspective that also benefits the 'substrate' of the Fediverse, the people and processes that evolve its open interoperability standards.
Groundwork apps are composed from reusable, polyglot service modules that can be deployed at runtime in any groundwork server. Each module encapsulates a specific use case or capability, ideally a single domain concept. The modular architecture facilitates a paradigm shift away from thinking in rigid application boundaries, to designing a more granular ecosystem of interoperable building blocks.
The development process of new modules encourages a domain-driven design approach to ensure people's needs are properly addressed, and service modules adhere to well-documented interoperable data formats, semantics and business logic that are candidate extensions to the open standards of the Fediverse.
Groundwork is a non-commercial project, that is released as free software under an AGPL licence.
Website: https://solidground.work (coming soon)