About the project
Project Name: CLISK
CLISK aims at developing an open-source personal robot system to easily retrieve your data, on your request, on your device.
Team: Paul Tran-Van, Quentin Valmori, Bruno Michel, Christophe Thiriot and Joël Costa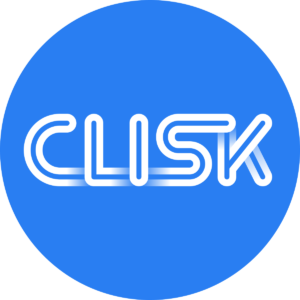 CLISK is for Client-Side Konnectors. A konnector is a piece of software that mimic user interaction on a website to get her own data, on her behalf. Typically, an Amazon konnector retrieves all the
bills stored in the user account, while a Facebook konnector will get photos with annotations, etc.
We propose to implement the possibility to run konnectors from the client-side, i.e. directly on the user device, under her consent, without any server support. This way, all requests are legitimate and avoid common robot issues such as IP blocking, scraping protection, etc. This is no longer a third-party the user mandates to exercise her portability right, this is a local "user agent" run by the user herself, to enforce her data sovereignty.
This service should be regularly run in order to retrieve the latest data, and it should be as smooth as possible for the user, without compromising her security. Our solution includes the integration with a password manager, to end-to-end encrypt user credentials and eventually, the data itself.
Website: https://cozy.io/