Meet PROFIBIT – A team which helps you to make your data profitable. Learn more from this interview with Vassilis Papataxiarhis.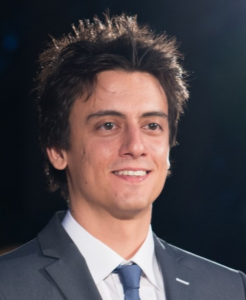 Can you briefly introduce yourself and your team?
INTELLIA is a technological SME targeting innovation in the areas of artificial intelligence and data interoperability. INTELLIA has been working since many years with Semantic Web technologies and knowledge representation and reasoning tools. The team consists of highly motivated and skilled individuals with a background in data science, software engineering, and cloud infrastructures. Combining a wide range of skills, the Profibit team has the right mix of people required to carry out demanding technical tasks and transform ideas into successful commercial solutions. Considering the personalised advertising domain of Profibit, our team has already established a network of strategic partnerships to adopt the solution and it owns RUN247, one of the biggest portals for running in Greece with more than 3.000 visits per day on average (www.run247.gr), that acts as a beta user for the validation of Profibit.
What is your motivation to work in the data portability field?
Profibit develops the intermediate layer to facilitate switches between data providers in the domain of athletic portals and services. The current business network of the company includes the organisers of the most significant running events in Greece and a set of companies already advertised through RUN247 web portal. The platform maintains user profiles of runners including personal data. A typical problem RUN247 faces each time a new user registers the portal is the limited capability to re-use existing data profiles from similar portals (e.g., personal records, participation in past events, statistics). Profibit builds on top of this pragmatic need by developing a data interoperability use-case between a real product and external platforms for runners such as Strava, and Garmin. Profibit constitutes a great opportunity for INTELLIA to help its clients generate profits by sharing their data launching a sustainable running application and addressing a real need of the core business of the company.
In simple words, what challenges does your project address?
Profibit tackles the important problem of data interoperability and data sharing in the domain of activity tracking applications. In Profibit we believe that all users should be able to control, transfer or even sell their personal data and generate economic profit out of it. We mediate between the existing activity tracking applications. We allow our users to re-use their data by importing it from other platforms. And we allow them to export their data when they need it. We support data models and data formats of several applications in order to automate the process. Finally, we provide personalised advertisements to our users allowing them to earn by sharing their own data.
What solution are you developing?
Profibit develops a personalised advertising solution for the domain of sports. In particular, the project implements a use-case for professional and non-professional athletes who use activity tracking applications and are willing to share their personal data to make money out of it. Profibit is a Software-as-a-Service (SaaS) solution that allows its users to re-use their profiles in several activity trackers and visualises activity data. Unlike existing activity tracking applications, Profibit is taking advantage of open libraries for data management and Semantic Web technologies to connect user data from several applications. Finally, it implements data sharing mechanisms by supporting all basic data formats including RDF, JSON, XML, and CSV.
What are the next steps?
The first version of the Profibit commercial solution was launched in October 2022 and we plan to generate our first revenue streams by the beginning of next year. Apart from the sports domain, where Profibit solution is already integrated into an existing product (RUN247), we are currently exploring commercial opportunities also in other domains that call for personalised advertising such as e-commerce and food supplements.