Meet OKH P&I – A team which is enabling design portability. Learn more from this interview with Max Wardeh.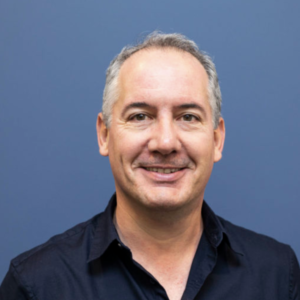 Can you briefly introduce yourself and your team?
The  Internet of Production Alliance works with the global maker community on building open standardised systems and protocols that allow digital fabrication machines, open hardware, and manufacturing spaces to connect across the world.
Lukas Schattenhofer – Board member of Open-Source Ecology. Is leading a project on Community Reviews of Open-Source Hardware according to DIN Spec 3105.
Andrew Lamb – Chair and co-founder of the IOPA, Innovation Advisor for Field Ready. Former CEO and co-founder of Engineers Without Borders. 
Max Wardeh – The technical coordinator of the IOPA and founder of Open Connective Ltd.
Barbara Schack – Coordinator of the IOPA. Led the innovation portfolio at Libraries without Borders, developing MVPs for offline access to internet-based content. 
Robin Vobruba – A Software Architect and Developer working on advancing the OKH standard with the Fraunhofer IPK.

Sarah Hutton – Research and Community Engagement Lead at the IOPA and research affiliate at the University of Massachusetts Amherst.
What is your motivation to work in the data portability field?
To enable distributed manufacturing, members of the Internet of Production Alliance need to be able to share details of hardware projects including design and documentation files for the products that they want to have manufactured. Currently, the main option for sharing these files is to host them on platforms that can limit the ability to share and control their dissemination. This led us to want to develop standards and tools that enable anyone who needs to share their hardware project files with others avoid any vendor lock-in and share these files without having to rely on proprietary platforms for hosting.
In simple words, what challenges does your project address?
Makers, designers, engineers, and others who are involved in collaborative and distributed manufacturing projects need to share their hardware projects' design and documentation files with collaborators. They are currently not able to do so in a simple way that maintains the integrity of the project's data and files. Makers are either forced to store all project files and data centrally, with all the risks this entails, or they are forced to rely on unstandardised bundling of project parts that could be missing critical component parts, data, and/or contain corrupted files. 
Our project solves this challenge in a way that will free people from platform lock-in, terms & conditions changes and extractive high fees, and that will provide tooling that can be integrating into pre-existing hardware platforms.
What solution are you developing?
Open infrastructures of the Internet (protocols, data standards and systems) granted power to create digital content to anyone almost everywhere; open infrastructures needed to grant power to create physical things have emerged slowly. The means for production of physical things do exist (e.g. digital fabrication machines, open hardware, makerspaces/FabLabs,) and are spreading globally – they just aren't connected yet. We are developing those connections.
The Open Know-How (OKH) standard is the only one in existence which allows for specification of necessary data fields identifying project files for extraction, bundling, and moving between platforms.
The Solid ecosystem/protocols are an ideal way of storing and sharing project files, and the OKH Solid App that we developed is the only Solid App that addresses the specific needs of makers for storing decentralised project files. Makers, designers, engineers, and others who are involved in collaborative and distributed manufacturing projects will benefit from our developments.
What are the next steps?
Dissemination of research findings and prototype development, showcasing the utility that the OKH manifest, along with the tooling developed in this project, provides specifically for file and

data portability for maker projects.




Recommendation to develop tooling for point-of-need OKH manifest generation, such as a browser extension.




Continue the development of RDF ontologies for hardware project metadata

and align all the involved stakeholders in developing a shared vocabulary for data exchange.




Enhance the functionality of the OKH Solid App and seek partnerships to develop new applications based on the OKH data standard within the Solid ecosystem.