Meet SADS4DDS – An open source solution to enable data sovereignty by introducing data privacy and security policy portability and prototyping distributed data privacy and security policy management. Learn more from this interview with Federico Michele Faccia.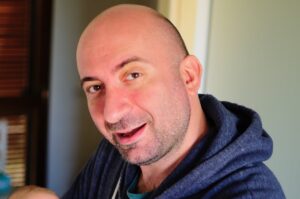 Can you briefly introduce yourself and your team?
Martel Innovate is boutique consulting company, specialized in innovative projects. As part of our philosophy we strive to innovate and drive open source technologies, especially in the context of FIWARE.
The team is led by Dr. Federico M. Facca, the CTO of Martel since 2016. Federico is the father of Orchestra Cities, Martel Innovate open source smart city platform and he is a core figure in FIWARE being part of BOD and TSC. The business activities are coordinated by Dr. Giovanni Rimassa, the Chief Innovation Officer at Martel. For 20+ years he was a software engineer, IT consultant, startup co-founder, senior researcher and product manager for intelligent software products in BPM and other domains.
Federico and Giovanni are assisted by other colleagues in Martel to realize Anubis vision.
What is your motivation to work in the data portability field?
Orchestra Cities is the flagship product from Martel in the IoT and Smart Cities middleware platform arena. The product positioning revolves around the triad of Open Standards, Open Data, Open API, is fully Open Source, and is a leading solution leveraging the FIWARE data models and standard components.
Thanks to its positioning, Orchestra Cities leverage extensions and applications from third parties, thus making natural for it to share to and integrate data from different platforms. Enabling data sovereignty and security policies portability is more and more fundamental requirements for both public administration and the citizenship, key stakeholders in Martel's IoT and Smart Cities projects. Thus supporting an easy and effective way to guarantee data sovereignty in an open and infrastructure agnostic way becomes therefore a key selling point for the platform.
In simple words, what challenges does your project address?
Your data, according to your rules: evolve them together, everywhere.
Anubis realize the above value proposition by
Defining data protection policies in multiple languages
Supporting protecting data residing "behind" multiple APIs
Keeping data and policy together
Allowing data owners to apply/change policies everywhere/anytime
What solution are you developing?
Data portability often focuses on the mechanisms to exchange data and the formalisation of data representation: the emphasis is rarely put on the portability of security & privacy data policies. Enabling security and privacy data policy portability is clearly a step forward in enabling data sovereignty across different services.
Anubis aims at enabling data sovereignty by introducing data privacy and security policy portability and prototyping distributed data privacy and security policy management, thus contributing to increase trust toward data sharing APIs and platforms.
Approaches as the one proposed, increasing control by owners over their data and portability of data assets, are key to boost the establishment of trusted data spaces.
What are the next steps?
Our aim now is to consolidate Anubis and release it officially as part of our Orchestra Cities offering, beyond that, we will incubate Anubis project as part of the FIWARE Open Source community.