Meet DEIP – A project that addresses the modern challenges associated with event data portability. Learn more from this interview with Angus McLeod.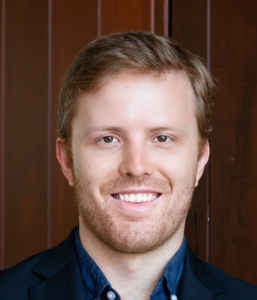 Can you briefly introduce yourself and your team?
I'm Angus, the founder of Pavilion, the organisation behind the Discourse Events Integration Plugin (DEIP) DAPSI project. Pavilion is a next-generation cooperative that builds online communities. We're a globally distributed team of software developers, designers and product managers who build software for forums, social networks and identity frameworks. We work with some of the largest enterprises on the planet and provide free software for many non-profits.
What is your motivation to work in the data portability field?
We do a lot of work with popular open source software frameworks such as WordPress and Discourse, and with the thousands of communities and organisations that use them. Data portability is a key variable in that work, particularly when integrating communities and websites into the wide range of services used to manage and enhance an online presence. We believe that data portability and its ancillary concerns such as standardisation are key elements of a healthy internet.
In simple words, what challenges does your project address?
The DEIP project addresses the modern challenges associated with event data portability and specifically how those challenges arise for online communities. Events are an inherent part of many communities, but managing them across all the different platforms involves challenges of data integrity, access and ease of use. The DEIP seeks to address those challenges.
What solution are you developing?
The DEIP is both a new framework for event data portability, and a plugin for Discourse forum software that lets you integrate events into your community. The DEIP is a direct response to the challenges Pavilion's clients and users have faced when attempting to integrate events into their online communities.
What are the next steps?
The Discourse Events Integration Plugin is currently in an open beta, being tested by some of our clients and other members of the Discourse community. We'll be officially launching it in November, along with a standalone website for the new event data portability framework we developed in Phase 1.